Bay Village Heating and Cooling Services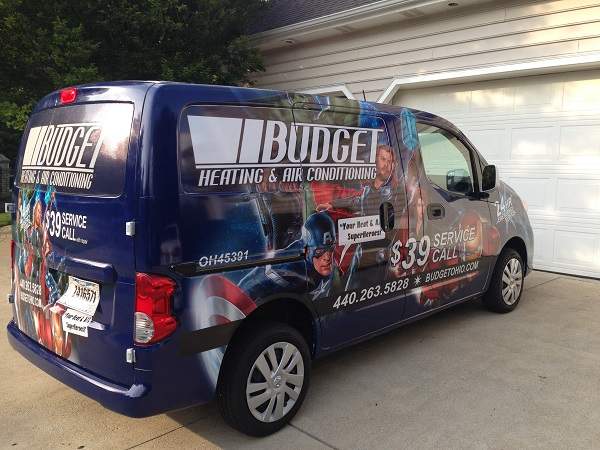 Bay Village residents are privileged to experience some of the most breathtaking views of Lake Erie. Along with these surreal scenes also come the reality of experiencing some of the harshest winds and frigid lake driven temperatures during the winter months in the Cleveland area. Since Bay Village is well-known for their solidly built, uniquely designed homes (not cookie cutter homes modeled each after the other), why would you have the same identical HVAC system in two very uniquely designed, differently sized homes?
As a premier provider in Bay Village heating and cooling services, Budget Heating and Air Conditioning does not approach HVAC system planning and installation with a "one size fits all" approach. There are many variables that must be considered prior to choosing the proper HVAC system for your Cleveland area home. Let's take a look at some of the variables that our expert Budget technicians consider when assessing an HVAC system replacement for one of our Bay Village customers.
First, our Bay Village heating and cooling technician will consider the size or square footage of the home. Whether the home has an open floor plan with large rooms or many small rooms that are closed makes a difference on the size of furnace needed to heat the home efficiently. Also, if the majority of your homes living space faces south, you are able to take advantage of the southern sun, which will help to heat your home during the winter months, allowing you to choose a smaller unit. Our technician considers the climate that the home is in. For example, a home in Twinsburg will not have the same climate conditions as a home in Bay Village that is exposed to Lake Erie winter winds. A home that has a brick exterior has a natural insulation that a home that has wood siding does not. And, although landscaping gives our home beautiful curb appeal, shrubbery and landscaping around our home protects our home from winter winds, reducing the amount of heat that escapes from the home and therefore lessening the requirement for a larger furnace with higher BTU's to help heat the home.
Many times, HVAC contractors just replace a furnace to match the existing furnace that the homeowner had but, this practice does a disservice to the customer. Furnaces that are too large, waste resources, energy and money. So it is not the size of the furnace that maintains a comfortable environment in your home but many factors that when properly taken into consideration result in an efficient, cost effective solution for your unique home situation.