Avon Heating and Cooling Services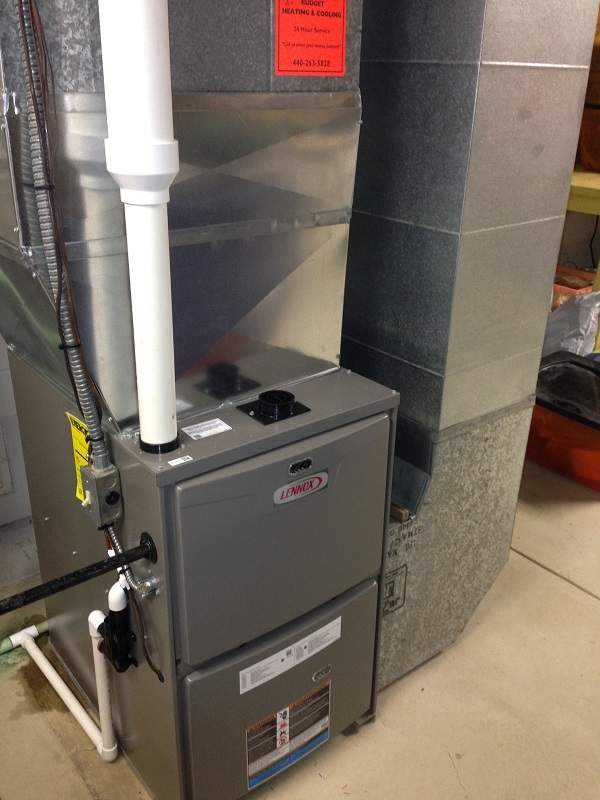 Avon is where "Duct Tape" is manufactured. The city carries this motto, "We make Duct Tape! Respect the Nest!" While duct tape has been used by NASA to repair Apollo 13 and Apollo 17 and is revered around the world as the go to fix-all product. As Avon's premier heating and cooling service provider, Budget will not recommend using it to repair your HVAC system. Although, our technicians can't say that they haven't seen it used in that way.
That brings us to the topic of our discussion. All products have a shelf life or a point where the product has reached (or outlived) its maximum life expectancy and it is no longer functioning at a beneficial level. When do our furnaces reach that level? We thought it would be great to give our Avon heating and cooling customers some tips to know when a repair is no longer of benefit but a furnace replacement is warranted.
Furnace Repair vs. Replacement
Think safety first. Does the problem present a safety hazard such as a cracked heat exchanger, which could allow poisonous carbon monoxide gas to work its way into your home's air supply?
Consider the lifespan. Forced air furnaces on average last from 15 to 20 years, boilers 13 to 21 years. These are just averages. Some well maintained units that are 25 to 30 years old are still functioning well! Start by placing the date of purchase directly on your unit. Have your unit inspected and maintained yearly by a certified reputable company.
Assess the cost of repairing versus replacing. Based upon the size of your home and the brand of new equipment you choose, a new hot-air furnace runs between $1500 to $4000. If your furnace is 15 years old and the cost for a repair is $700 but the cost to replace it is $2000, you might consider replacement a better option now.
Consider your heating plant's efficiency. Keep track of your systems efficiency. Are you noticing colder areas in your home or having to continually increase your thermostat temperature to reach your desired level of comfort? If your heating system is 20 years old, it has an annual fuel utilization efficiency (AFUE) number of about 70%. With energy efficient models with an AFUE number as high as 95%, you can see a drop in your heating bill of 25%! It is definitely worth the effort, to see if a high-efficiency model is worth the upgrade. By cutting your heating and cooling costs by just 20% which averages to about $200 a year, you could recoup the extra investment in as little as five years.