Service and Maintenance
Maintenance Comfort Agreements will provide many benefits: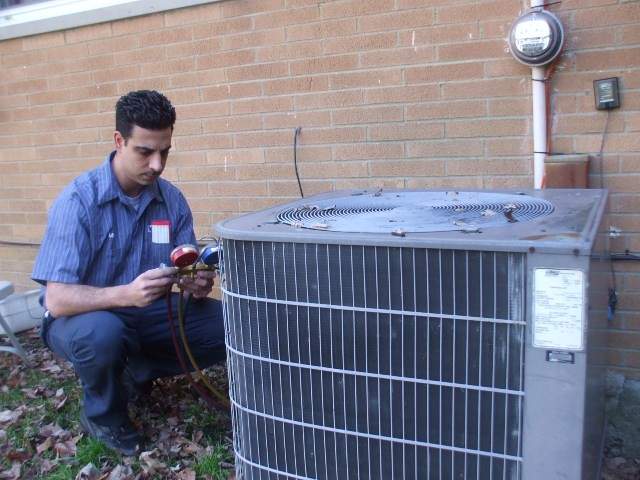 Reduced Monthly Energy Cost: A properly maintained heating system or air conditioner can operate up to 10% more efficiently than a dirty neglected system.
Convenience: You don't have to keep track of when maintenance is due. We remind you when it is time for your seasonal inspections, and schedule them at your convenience.
Safety: Having a qualified technician inspect and clean your air conditioner or heating system on a regular basis will assure you that the equipment is operating safely, and will safeguard the well-being of your family and belongings.
Extended Equipment Life: Like most things, your home comfort system will last longer if it is properly maintained. Damage or repairs resulting from a lack of regular maintenance will void your equipment warranty.
Priority Service: As an agreement customer, you can expect quicker response time if your system requires emergency service.
10% Off Parts: As an agreement customer, you will receive 10% off any parts should you need service during the year.
Simple Budgeting: Contracting for an agreement means that you know exactly what it will cost to keep your system working properly.
Service Comfort Agreements will provide many benefits:
Include benefits of our heating system and air conditioner maintenance agreement plus parts and labor on all repairs (except compressors, heat exchangers and coils)