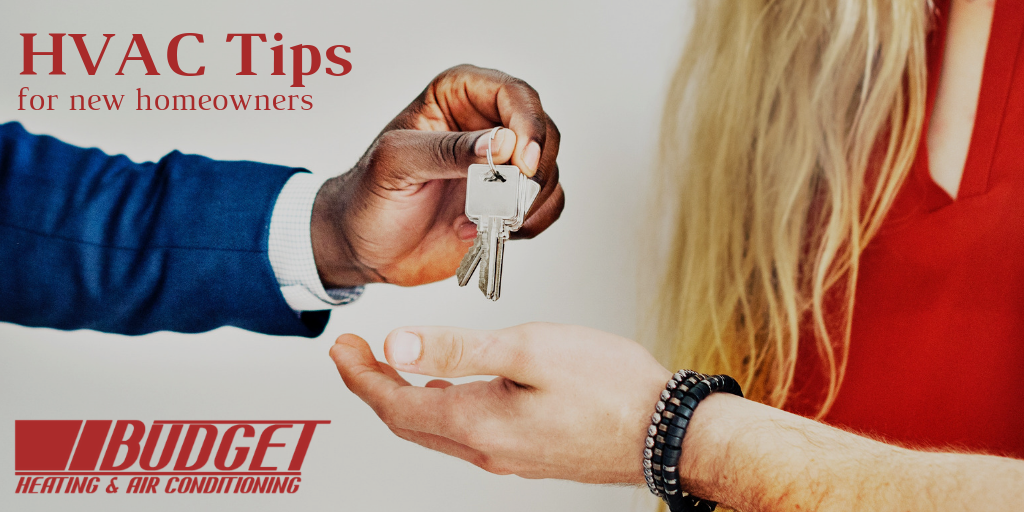 HVAC Tips and Tricks for New Home Owners
Just bought your new home? That's absolutely amazing! Perhaps this isn't your first home purchase. Well, it doesn't really matter if it's your first or your fourth home purchase. What's important is to be familiar with the units responsible for the comfort levels in your home. This is because at some point the units will need to be maintained and repaired.
One of the features that attracted you to your new home is the HVAC system and as such you'll want to maximize the unit's life. Here are tips and tricks to ensure that your HVAC system is working optimally.
Understand Your HVAC System
Do you have a mini-split system, boiler, central air conditioning, or a heat pump? You should learn how your house is heated and cooled. The following are some of the things you need to know about your HVAC unit.
Age of the unit: If your home is more than 10-15 years old, there is a likelihood that your HVAC system is old. You need to confirm the age of your system as old HVAC units can give you a lot of problems.
Efficiency Rating: Cooling and heating systems have the following ratings:
SEER (Seasonal Energy Efficiency Ratio) or EER (Energy Efficiency Ratio)
AFUE (Annual Fuel Utilization Efficiency) or HSPF (Heating Seasonal Performance Factor)
A more efficient system will have a higher rating.
Inspection Reports: Request the former homeowner to avail inspection results for the HVAC system. The reports will help you know if the system has had any problems in the past. You will also know what to expect with the unit.
Warranty: If the HVAC system still has a warranty, understand the terms and conditions of the warranty.
Changing Your Filters as Required
To keep the HVAC unit in tip-top condition, you need to have the filters changed as recommended by the manufacturer. There are some systems that remind you when your filters need to be changed.
Do you have a unit in your attic? That unit's filter should be changed as well. Having a dirty filter will interfere with your heating and cooling system.
A dirty filter will reduce your unit's efficiency as well as its life expectancy. Even during summer, your filters need to be changed.
Take Care of Your Grounds
Ensuring that your landscape is well maintained helps the system to operate well. Shrubs, plants and any other foliage should be at least two feet away from your outdoor system. Also, keep any toys or garden tools away from the unit. In case anything falls near or on the HVAC system, make sure you remove it.
Avoid Closing Your Vents
There are some homeowners who close the vents in some of the rooms they don't use in their house. They do this to save on the energy costs. On the contrary, this doesn't save on costs. This is because, when the vents are closed, the system works harder to maintain the same temperature levels in the house. So, it is best to keep the vents open and remove anything that blocks the vents.
Mind Your Home's Ductwork
If your home smells musty, has irregular temperatures, feels overly humid, constantly appears dusty, or has exceptionally high bills, then it's time to hire a specialist to inspect and clean the ductwork. When there are leaks in the ductwork, the HVAC unit's performance is negatively affected.
Look Out for Ice
There is no cause for alarm if you notice a small amount of ice forming on the HVAC system during winter. However, if there are ice formations, blocks or large sheets of ice, then you need to get a specialist to assess the situation.
Maintaining Your HVAC
Your HVAC system should be maintained annually. The AC and furnace should both be thoroughly checked and cleaned every year. It's best to have your system serviced during the fall or spring. This will help with efficiency and life expectancy of your system.
Hire a Licensed Company
For all your HVAC needs, hire a trusted company. Don't wait until your system needs repairs in order to search for a reliable service provider. Do some prior research and source for a good contractor. A good contractor should specialize in HVAC systems only. The contractor should also have been in the business for a number of years, and be able to provide you with emergency services.
Budget Heating & Cooling is a reliable, and trusted contractor. For over 30 years we've been dedicatedly serving the residents of Cleveland. For any queries or questions concerning your cooling and heating units, feel free to get in touch with us. We look forward to becoming your trusted HVAC specialist.