5 Tips for Preparing Your HVAC System for Summer and Why You Should Do it Now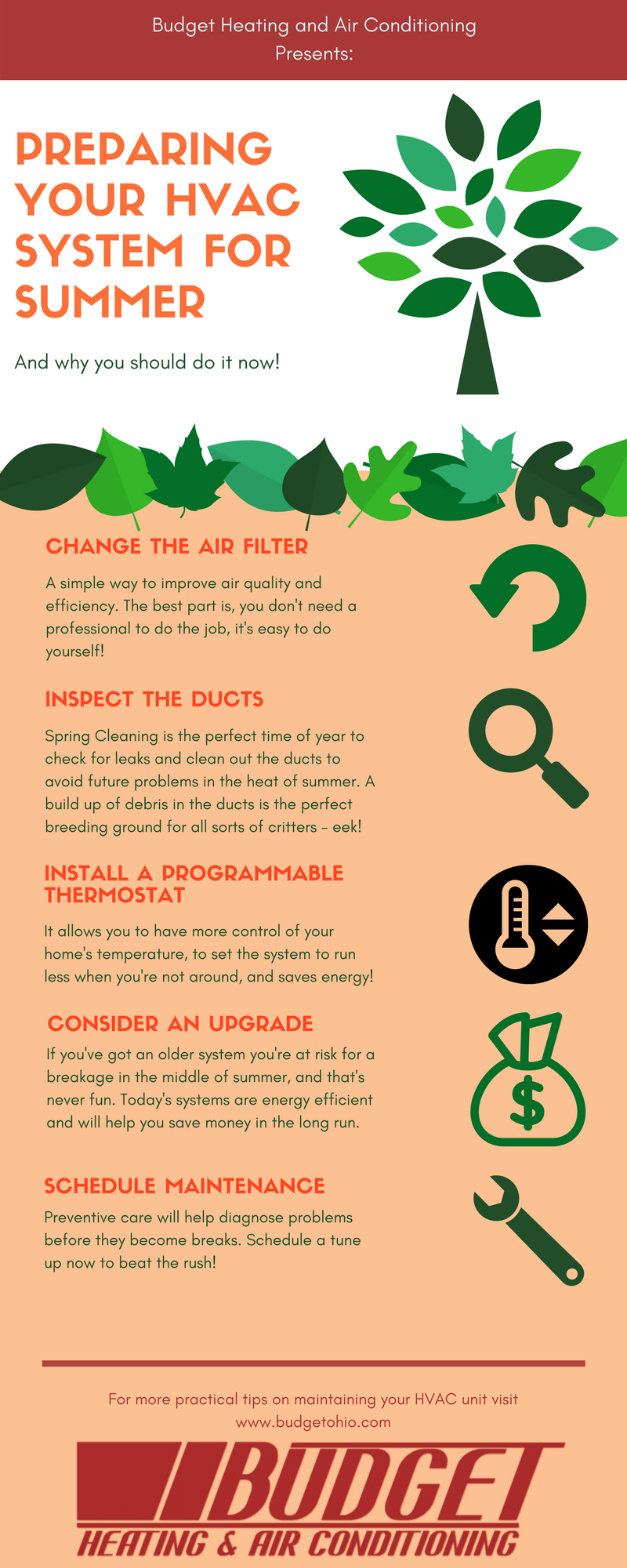 If you are now getting ready for spring cleaning, you might want to prioritize your HVAC system maintenance. It is something that a lot of homeowners neglect and yet it is also one of the most important aspects that you should pay attention to.
Why You Should Never Neglect Maintaining Your HVAC System
Annual HVAC maintenance will help keep your system's optimal performance. Doing a spring maintenance will ensure that your HVAC system is clean and properly lubricated, which is crucial after the winter months. It will also prevent breakdowns, which you wouldn't want to experience in the scorching summer heat. Spring maintenance will improve your home's air quality by addressing dust buildup, clogged air filters, and other concerns that may keep you from enjoying the purest indoor air quality possible. Prioritizing your HVAC during spring cleaning will also allow you to have a more cost-efficient system, which will help you minimize energy costs. In an extreme case, the dirt on your system's outdoor coils and the layer on the indoor coils can account for around 30 percent of your cooling bill. The leaks and clogs in your ducts can also increase your energy usage by 20 percent or even more. And as if it can't get any worse, the low refrigerant may add 20 percent more in the cooling energy that is needed to keep your home's temperature comfortable.
How to Do Seasonal HVAC System Maintenance
Seasonal HVAC system maintenance service is of utmost importance, and it's something that you should not ignore. Here are some tips that you can use in maintaining your HVAC system this spring in preparation for the summer season.
Change the air filter. Changing your system's air filter is a simple way to improve air quality and efficiency. You don't have to call for HVAC repair for this task because you can easily do it by yourself. Just buy a new filter and replace the old one. When summertime comes, it is advisable that you check your air filter every thirty days and change it as needed.
Inspect the ducts. Testing your HVAC system's ducts for leaks and having them fixed will make the system more efficient and allow it to more effectively cool your home during the summer. Moreover, it can also help provide you with cleaner indoor air. Your air filter does play a part in trapping dust, mold, and other airborne materials, but it does not block 100% of those particles. Some still make their way through it and continue along to the ducts. If you have never had your ducts cleaned out, they are probably in dirty conditions now. Ducts can become the breeding ground for dust mites, rodents, and insects when your system is not in use. Inspecting them during your spring cleaning is a must.
Have a programmable thermostat installed. If your HVAC system does not feature a programmable thermostat yet, it will be a great idea to have one installed before summer comes. It will allow you to have more control of your home's indoor temperature. It may also lower your energy consumption since you will be able to set the temperature and program the system to run less when you are not around.
Consider upgrading your system. If you think it's time to install a new HVAC system, the best time to do it is during spring so that it's ready by the time summer arrives. Replace your old system with a new and more efficient one. This will help you save more money in the long run since your system will have to use less energy for heating or cooling your home.
Schedule an appointment for your HVAC system maintenance as early as possible. Preventive care will help diagnose problems and issues in your HVAC system before they get worse. Scheduling a tune-up as early as now will help you avoid the rush. Summer may still seem far, but really, you wouldn't want to wait for the hot humid days before you perform system maintenance. Homeowners tend to make their calls during summer when they need cooling the most, and it's wise to schedule your appointment ahead of them.
Having your HVAC tune-up during the spring will help you avoid the frantic days and allow you to have a reliable cooling system in the summer.